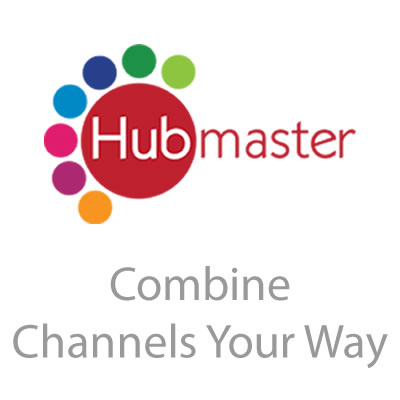 Multi-channel selling is when a retailer sells on more than one sales channel. Many people may start their business by selling on an e-commerce website, and then branch out into ebay, amazon, google shopping and more.
As customers buying habits change, so must your business in terms of where it is selling. By selling on multiple channels you have the best chance of maximising your reach and getting your merchandise seen. This means shoppers can shop on their preferred platforms and devices and buy your products.
It can be daunting to manage your stock across all these channels, leading to overselling products and not being able to fulfil orders is a common problem.  We have created the Hubmaster software with this in mind.
Hubmaster is a one stop dashboard where you can manage your stock across all your sales channels as it pulls in the information regularly from your website, ebay and amazon.
You can also see your sales patterns across each platform with graphs and charts highlighting your sales growths without having to sign in to each selling account.
The best thing? There are no contracts or hidden fees. No complicated software integrations, just sign up, connect your channels, and start selling. Easy!