qChannel
qChannel is our latest HubMaster feature. It is an excellent way to be more efficient with your customer correspondence. It helps you perform multiple tasks at the same time.
Answer all your customers questions, from your website & eBay, from one place.
Create high quality content for one or more websites (enhancing the websites SEO).
Getting started
When we have set up qChannel on your websites, we will send you the login details.
We will then give you a call and explain how to use qChannel.
These instructions are provided as a reminder and visual aid.
Front-end
The qChannel form setup on your website, will look something like this: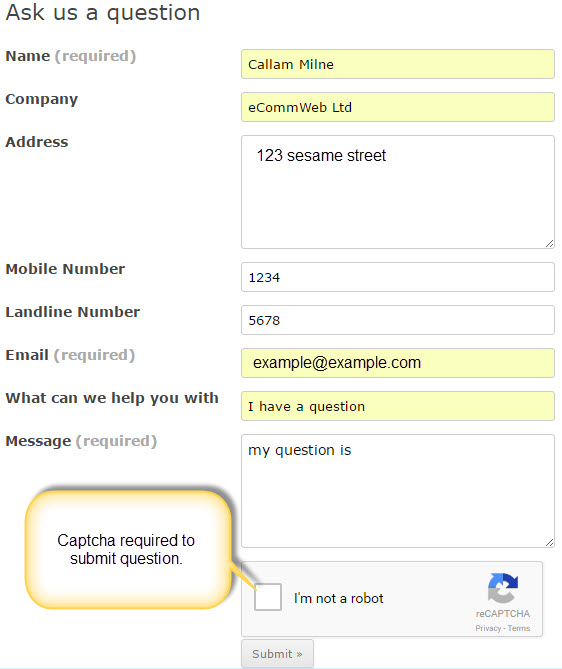 qChannel Admin
Please log into here to manage your qChannel account:
url: https://crm.hubmaster.co.uk/
user/password: Please check the email I sent, with this document, for your username and password.
Go ahead and log into the website. It looks like this: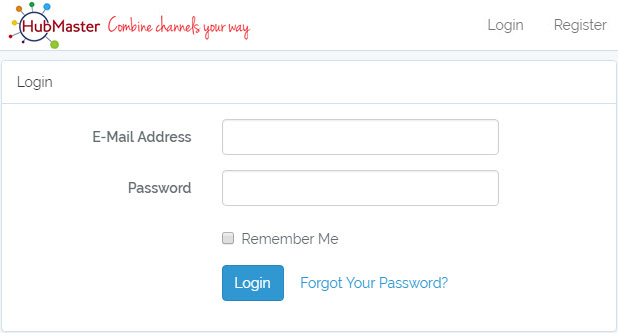 Now that you are logged in, you should see a page like this: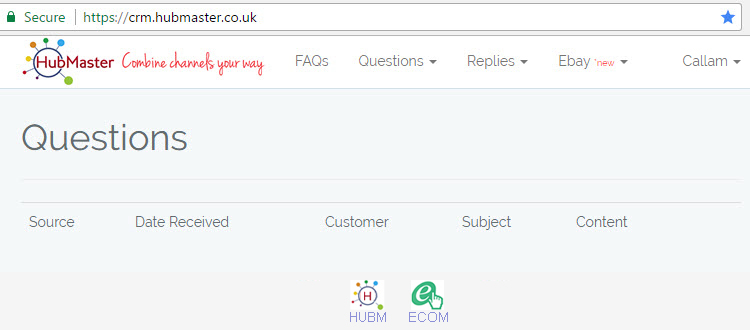 Click on Questions, then Show All.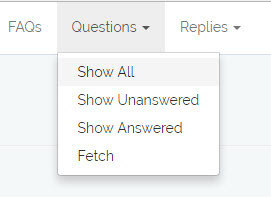 You should now some questions, like this: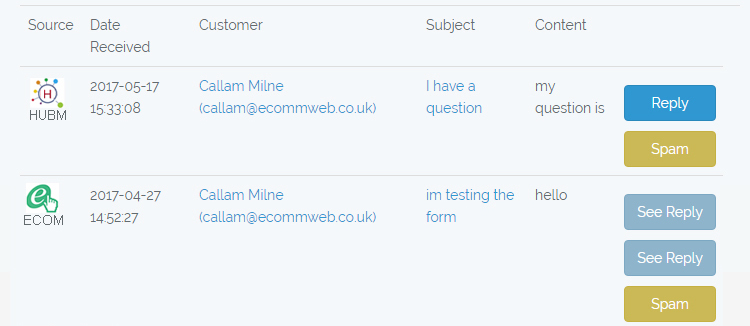 If you don't see any questions, click Questions in the menu, and Fetch.
This makes qChannel grab any questions, your customers have submitted within the last hour.
Next to each question, there are several buttons:
Reply to read the customer message, email them a reply and to make an FAQ on your website.
Spam to discard any message that you want to remove.
See Reply to view the replies which have already been sent to this customer.
Please note, you can send more than one reply.
Click Reply to email the customer back.
You will see the customer's question, which looks like this: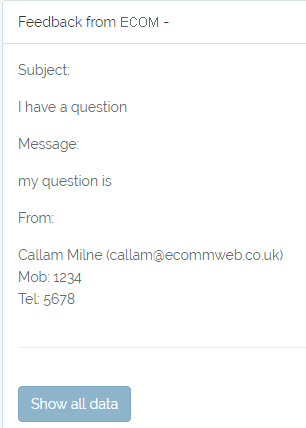 To see more details, click the Show all data button.
Look down the page for the Send Reply section.
This is where you need to enter your reply, which the customer will be emailed.

Please pay special attention to the Make an FAQ checkbox at the bottom of the page.
Make sure this is ticked if you want to make an FAQ (we do, so leave it ticked).


Finally, click Send Reply:


You should see a Message Sent notification like this:


This means that your customer, will have been emailed the message.
Making an FAQ
Assuming that you didn't untick the Make an FAQ checkbox, you should be on the make an FAQ page. If not, see below to find the FAQ.
The boxes at the top of the page should look like this: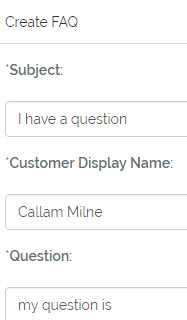 Look further down the page and check that your answer is OK. You might want to change some details, as this will be posted onto your websites.


Once you are happy with your answer, look for the Send To checkboxes at the bottom of the page.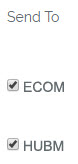 Choose which websites this FAQ will be shown on.
Finally click Create FAQ


The FAQ will be created as a post on your websites.